Description
Red Light Therapy for Cold Sore and Canker Sore, 660nm, 850nm, Near Infrared LEDs Light Therapy Device, Narrow Beam Size Coverage for Oral Sore Problem Pain Relief and Photorejuvenation, Skin Care Machine
The LED Red and Infrared Light Therapy
✔️Red Light Therapy also called Low-Level Laser Therapy or Photobiomodulation(PBM) It produces a specific light wavelength and light irradiance
.
✔️LED, through its emitting chip, could get the light that we need. It has been proven, LED has the same effectiveness as a laser, and it was safe to use.

✔️Our Red Light Therapy Device with Pulse Width Modulating(PWM) driven, Maximum the LED light irradiance.
Red Led Light Therapy Device Specifications:
Type: Red Light Therapy for Cold Sore & Canker Sore & Pain Relief
Material: Plastic+AL
Power: 3W
Adapter Power Output: DC5V/1A
Adapter(charge) Input: 100-240Vac 50/60Hz
USB-charge: Type-C

Power Supply: Rechargeable Li-ion battery
Battery Capacity: 800mAh(3.7V Rechargeable Battery)
Light Source: Red light 3W + Near infrared led 3W
Wave Length: 660nm & 850nm 1:1
Environment Temperature: +5°C to +40°C
Beam Angle: 30°

Irradiance: 130mW/cm² @ 0.39"
Application Range: Personal Care/Home Care/Beauty Salon
Target Area: Body, Face, Lips, Neck/Throat, Hands, Nose
Dimension: 240mm*25mm / 9.45"x0.98"
Net weight: 92g
Use on Sore Area
✔️ Hold the device over the sore area at the distance of 1 cm away from the skin. Keep the light on the treatment area for one minute. Do not move or wave the device across the treatment area.

✔️ At 1 cm distance the diameter of light beam is around 1.5 cm. If the treatment area is larger than the beam size, please separate the treatment zone into parts, and finish them one by one.
✔️ If you feel any discomfort triggered by the use of the device, increase the distance of the device from your skin or stop treatment immediately.

✔️When red light irradiated canker sores, the mean healing time decreased from 8.9 days to 3.1 days. A questionnaire survey showed that 90% of mouth ulcer patients believed that red light therapy could immediately help them relieve their pain
✔️ Red Light Therapy: It is been proven that deep red light and infrared light have particularly beneficial to human body tissue. Similar the plants metabolize the sun light through the process called photosynthesis.
✔️ Two Important Parameter: A: Light wavelength and irradiance. 660nm and 850nm is called the golden window of human body, they could penetrate into deep body tissue. B: Light Power Irradiance @1cm 140mW/cm², This is a effective irradiance for human tissue.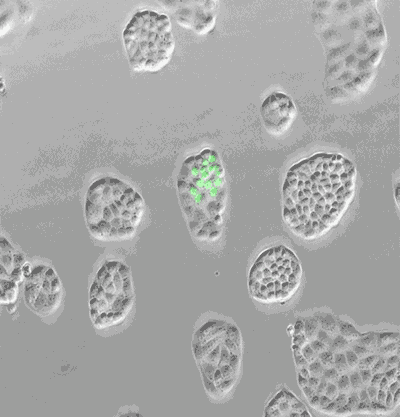 ✔️ Smart Display Technology:This infrared Light Therapy for Cold Sore adopts the latest design ideas of 2022, the intelligent display into the near infrared LEDs Light Therapy Device, more convenient to use, the display shows the light therapy time, working mode, battery level, you can adjust the light therapy time and working mode according to your needs, in addition to support Type-c and Adapter two charging modes, convenient for you to use at home, office and outdoor travel.
✔️ Canker Sore Treatment:Cold sore red light therapy is a convenient and effective way to manage sores and ulcers inside the mouth. non-drug, non-invasive,simply hold the light over the painful area for up to 3 minutes daily,1-3 times a day,could fast- acting relieve cold sores and fever blisters shorten healing time.
 Q & A

●Is the red light a laser light?


No, it is LED Red light. So, it is safe to use. But don't let the light hit your eyes directly.



●Can I put device directly on the skin?



Yes. You may touch unbroken skin with the device.



●Can I use the device every hour?



No, using it more frequently than every 8 hours will not improve results and could reduce efficacy, please follow our dosage instruction.



●ls the product waterproof?



This product is not waterproof, please do not splash water during use.



●How long does it take for me to feel any improvements?



It depends on the severity; it may provide relief almost immediately and it would shorten the healing time than normal.



●When using the device, shall | move it around or finish the 1 minute session before moving to another spot?



Our recommended usage is to apply a full dose on one spot before moving to another one.
Exelente very fast service the recommended delivery the seller thanks for the product
The product took a while to ship, more arrived without any scratched or qlq problem. Came very well packed.
really works on cold sores!
Payment & Security
Your payment information is processed securely. We do not store credit card details nor have access to your credit card information.