Description
It's their instinct that cats like to scratch,
They'll target the sofa, cabinet, walls, and carpet, among others,
Cats need a scratching post that will allow them to get a full stretch.
A mushroom-shaped scratching post with hanging ball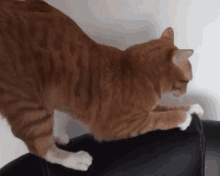 🐱Say Goodbye To Scratched Furniture🐱
Cats are extremely lovable but they can be frustrating too especially when they leave scratch marks everywhere, your shoes, clothes, and your expensive furniture.
Benefits:
🐾Transforms Your Cat's Life (And Yours!) - This quality-made, super cute scratcher helps prevent the cat from scratching and damaging furniture and other things at home. This will also pair perfectly in every room of your house. 
🐾Sustainable Fun - The Orb Scratcher provides hours of interactive fun to your feline pet. It keeps the cat away from boredom and keeps your furry friend having fun all day long.
🐾Perfect Entertainment - durable woven sisal rope made to stand the toughest claw, paw and scratches. No flimsy fabric or chenille. 
🐾Stable Scratcher - The wooden base and the fact that the scratching posts are securely fixed on both ends allow the structure to be stable when your cat uses it for its nails.
🐾Healthy & Happy Feline Friend - The Orb Scratcher encourages activity to help improve physical and mental health. 
Specifications:
Material: Sisal Rope + Wood
Size: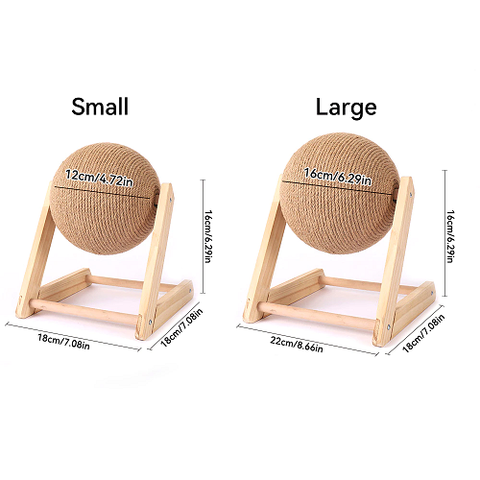 Package Includes:
Payment & Security
Your payment information is processed securely. We do not store credit card details nor have access to your credit card information.