Description
SUPER VALUE for LED Light Up Blue Raptor Jurassic World Realistic Dinosaur Toys. RC T-Rex Dinosaurs and Realistic Shape Dinosaurs. Enjoy a Jurassic Journey with Movement, Light, and Sound.
Perfect for Christmas Stocking Stuffers, Party Favors, Birthday Party Games, Educational Purposes, Party decorations, Handouts or Rewards. Ideal Party Favor or Gift for a Dinosaur Themed Birthday Party.
🦕Remote-controlled dinosaur brought the real Jurassic dinosaur Velociraptor to life with walking movements. this remote-controlled dinosaur has

 3D eyes

 

that mimic the real eyes of a dinosaur, as well as

 

walking

,

 

growling

,

 

swinging its body

 

and

 

tail from side to side

, and imitating a real dinosaur.🦖
As long as press the toy dinosaur head button, the toy dinosaur can demonstrate a real Velociraptor is how to walk and roar, boys and girls over three years old can easily control it forward, backward, left and right, wagging body and tail.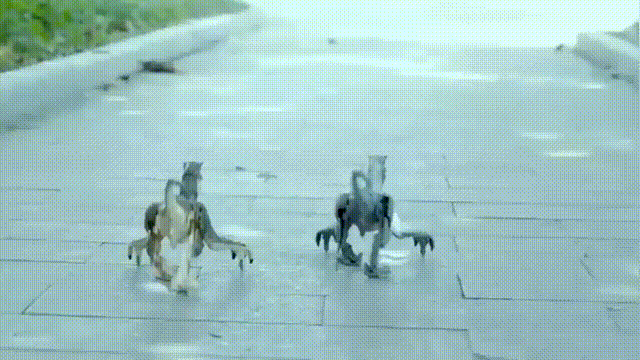 MAIN FEATURES:
Remote control walks, turns spins, bites, and more!
Makes sounds!
Breathes smoke!
USB fast charging.
Hand sensing.
2.4ghz wireless.

Made from durable, non-toxic thick plastic

Size: 26 cm x 65cm 

Brand SBEGO
🦖【Ideal Gift for Kids】Every child is a dinosaur fan, he really wanted a dinosaur toy. This large remote-controlled dinosaur toy can stimulate children's imagination. An educational dinosaur toy can help kids learn dinosaur knowledge and prehistoric culture. Dinosaur toys are a suitable gift for 3 4 5 6 7 8+-year-old kids, surprise on children's birthday, Halloween, Christmas. Dinosaur toy is a surprise for kids age 3-5.
This product has been quality tested
Remote Control Smart Robot Dinosaur Velociraptor Toy Electric Walking
Quickly, the quality of the fire
Remote Control Smart Robot Dinosaur Velociraptor Toy Electric Walking
Thank you, seller. Everything suits me.
Payment & Security
Your payment information is processed securely. We do not store credit card details nor have access to your credit card information.